Abelusi - News
Shepherding Others for the Magic of Their Success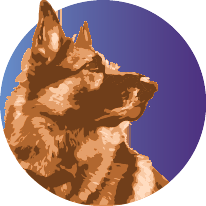 Abelusi promotes opportunities for retirees. Extract from 'The BizNews Insider' 21 Sept 2021
Full article on The Biz News Insider
Abelusi (Zulu for Shepherds) currently has two Chapters with its major operational pilot being Abelusi KZN NPC, legally constituted and currently based in Pietermaritzburg. It was started nearly a year ago and, whilst things in current operational conditions take a while to get going, they are now involved in providing "extra hands" in two major projects with Project Gateway. One is involved with the history of the 25 Amakhosi whilst the other is the Community Feeding the Community Project (CfC). The latter now has a detailed strategic plan which involves up to 39 wards and will impact +/- 600,000 people. It currently has two pilot gardens, 17 creches with gardens and has had the first operational meeting with funding to deploy 2 Greenfield sites. It has been a small start but other outreaches include negotiating some minor projects, exploring synergies with women in Business, offering training and mentoring, planning to approach local government structures and starting new Chapters – discussions currently being held in Cape Town. Internationally we have a partnership with United Nations seniors (GreyCells), are involved with Hotel Associations to compile a Centre of Expertise for the Hospitality Industry and have reached out to establish Chapters in other countries. Our vision is for an International integrated network.
The background is provided to advise about our existence. We have made the first steps and are now looking for more clients and more people with leadership, farming, entrepreneurial, support and subject matter expertise to join us and/or to establish a Chapter in their regions.
To concur with your Eleanor – opportunities do exist and we have established a framework for it by gradually increasing credibility. To Mark we agree that it is not easy and expectations have to be met but energy levels do rise when included in a supportive group and with initial small wins.
We welcome any contact and will soon need a new leader and farming expertise for the 'maxi' phase of the CfC Project next year.
Abelusi Activity Update – 15 Feb 2021
Our website has been upgraded and 'fitter' for purpose combined with email facilities. Abelusi KZN NPC, our South African Chapter, is now a registered company as of 12 Feb 2021. Both Abelusi Global and KZN are approved by their respective banks for financial accounts. Our first Project Request Form has been completed together with a draft Fund Raising Form. It involves assisting with the refurbishment of a building which was struck by lightning with the eventual hosting of a museum display involving 25 Zulu Kings. Another project is being drafted involving 50 communities feeding themselves. 16 Draft Operational documents designed covering Admin, Fund-Raising, Marketing, Membership, Projects – not to mention all the Legal documents, Systems and Process Flow Overview and even a document on How to Start a New Chapter. Abelusi (CH) is well advanced in the preparations to create a Centre of Expertise for the Hospitality Industry. Outreach for new members in both Chapters and at Global about to commence and outreaches for new Chapters in two new countries initiated.
18 November 2020 Formal launch of Abelusi Global
Abelusi was conceived during the later months of 2019 during concept discussions between John Allen and Henry Vergnaud. Henry wanted to know if there was anything to keep us occupied in our 'golden years'. John responded that, whilst Director of a Chamber of Commerce and Industry he had set up and successfully engaged a 'Senior Executive Club'. That initiated the vision of forming a global networked organisation for retired 'elders', executives and leaders from all walks of life. Following guidance from CAGI on establishing a Global NGO based in Geneva and John's colleagues volunteering to set up the primary signature Chapter in KZN, South Africa, Abelusi Global took form and was formally launched with 7 signatories (Founding Members) on 18 Nov 2020.
October-November 2020 launching of Abelusi KZN in South Africa
February 2020, following discussions with Dumile Cele, saw the commitment of initial Core Development Team members to forming the initial signature Chapter of Abelusi based out of the Province of KwaZulu Natal in South Africa. Tony Hesp agreed to chair the process; Andrew Layman to formalize the structure with founding members included Terry Strachan, Jeff Jafta, Di Milford, Peter Allen and Sue Waterworth A long COVID related lockdown intervened between March 2020 until the initial meeting on 25 Aug 2020. This was followed by interactions culminating in a meeting that ratified both the Global Statutes and the local Memorandum of Incorporation of a Not for Profit Company on 27 October. Registration of the Company is to be finalised.